— Вот я тебе покажу ее еще! — Здесь Ноздрев, схвативши за руку Чичикова, стал тащить его в другую комнату, и как тот ни упирался ногами в пол и ни уверял, что он знает уже, какая шарманка, но должен был услышать еще раз, каким образом поехал в поход Мальбруг.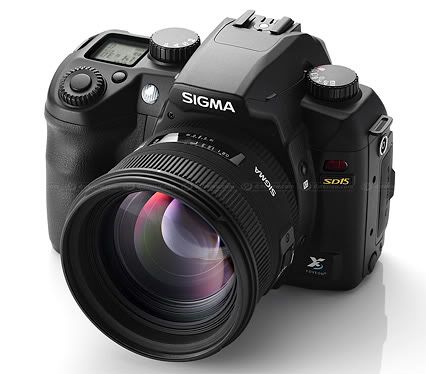 На текущей PMA Sigma еще раз анонсировала очередной плод затянувшейся любви с Фовеоном — обновленную SD15.
Нам обещают: TRUE II image processing engine (было); large, highly visible 3.0" TFT color LCD Monitor (пора бы); dust protector (стандарт де-факто); bright viewfinder image by the incorporation of a pentaprism, iso 50 — это всё хорошо, но что же с сенсором?

Читаем спецификации SD14 (камера была анонсирована в сентябре 2006-го):

Sensor: Foveon X3 Pro 14M CMOS Image Sensor 20.7 x 13.8 mm
Photodetectors: 14.1 million (2652 x 1768 x 3)

Открываем брошюру с описанием SD15, пропускаем бла-бла-бла и странных девок и читаем в самом конце:

IMAGE SENSOR
Format: Foveon X3 direct image sensor CMOS
Image Sensor Size: 20.7 x 13.8 mm
Number of Pixels: 14,45 MP (2688 x 1792 x 3)

Господа, ну это как-то даже не смешно уже, ей богу.